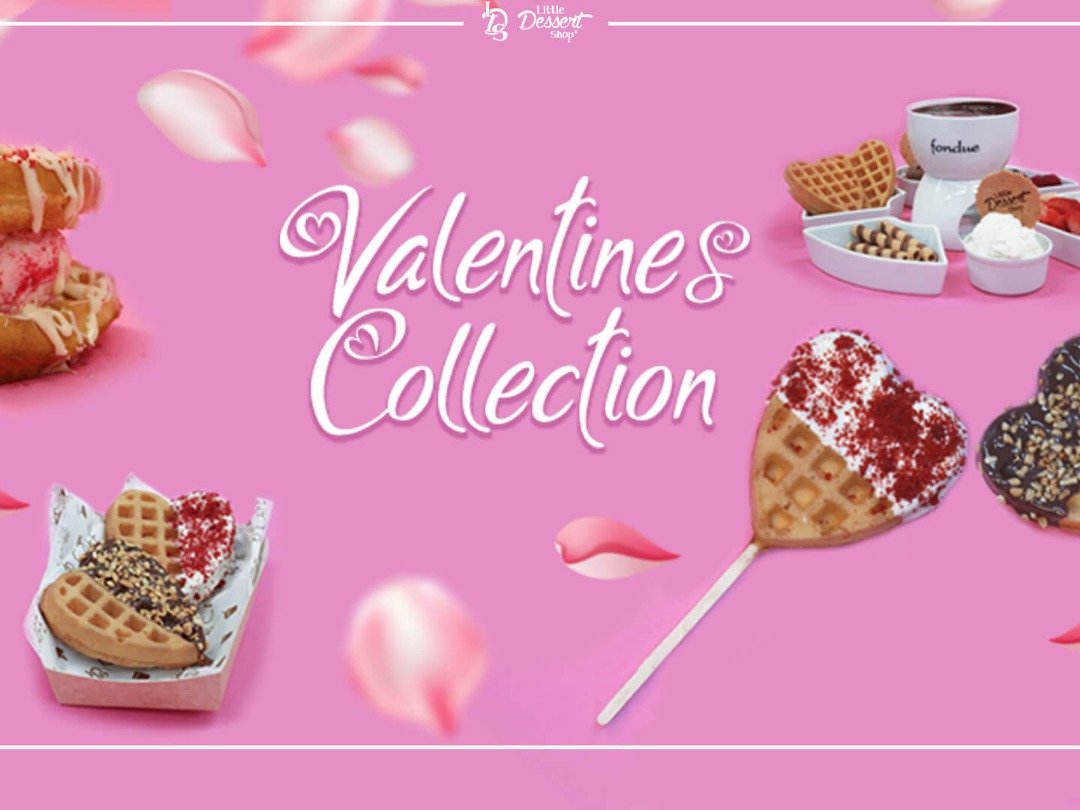 Heart waffles for Valentines Day
Heart waffles are back for Valentines
POSTED ON: 08th February 2019
Are you prepared for valentines or has last minute gifts got the best of you? Little Dessert Shop has your valentines plans covered.
This valentines we're obsessed with our heart waffles back on this months menu! We've decided to switch things up and play cupid with 4 variations of heart waffles across our 16 stores.
We're totally creative… and the Valentines project is blooming
How crafty and creative can we be? Friday had to be one of the best ways to spend the afternoon cooking and decorating waffles. Yes we made waffles and not the chef this time – now that's a skill earned whilst being creative in the LDS bakery!
Round one making the first set of waffles – just follow instructions and hope for a miracle. Turned out to be golden and fluffy, #valentines is going ahead.
It's fair to say we we're in love with our new collection, although it was a little tricky choosing the finalists.
If we've made them we're eating them – how can we possibly say no it was like being in #waffleheaven.
Here are our chosen creations we can't wait for everyone to try
We've chosen the most popular toppings favoured by our customers. Will white chocolate sauce and red velvet crumbs take your breath away or will hazelnut sauce and nut crumbles have you daydreaming for more #hearteyes.
Take me out and share me – the best of both flavours!
We've created the perfect treat to ask your valentines out or if you don't have a someone special this time, they're deliciously tempting to waffle on the go with your mates. Just choose your flavour.

Treat your darling or your friend to our new heart waffle sandwiches. This yummy sandwich is filled with a scoop of gelato – Red velvet or Chocolate?

Sharing Fondue (Clue! We switched muffins for heart waffles #inlove)
This deluxe fondue oozing with melted chocolate sauce isn't just for sweethearts we can vow to that! Select your topping and dip away – Miniature marshmallows, fruit, wafer curls, two scoops of your favourite gelato and the not so secret ingredient – our epic heart waffles!
Enjoy Valentines with Little Dessert Shop!
Terms and conditions apply: Products available for a limited time only in selected stores. Images for visual purposes only. Sharing fondue available in restaurant stores only.
By Savannah – Creative Team Member
---