A Store
LIKE NO OTHER
Discover the nation's favourite dessert brand Little Dessert Shop® & embark on a journey of pure indulgence.
Little Dessert Shop® is an award-winning brand that has continued to innovate to become the leading trendsetter in the UK since 2015. Serving handcrafted artisanal waffles, crepes, coffee, cheesecakes, cookie dough & gelato combined with our unrivalled dining experience to offer an experience like no other…
Prepare to lose yourself, delve into a new taste sensation like never before & explore a new world of creations. Our irresistible dishes are lovingly hand crafted & made just for you.
Whether it's a catch up with a friend, a birthday or a celebration, the Little Dessert Shop® is the perfect place to indulge in life's sweet moments.

#ORIGINALORNOTHING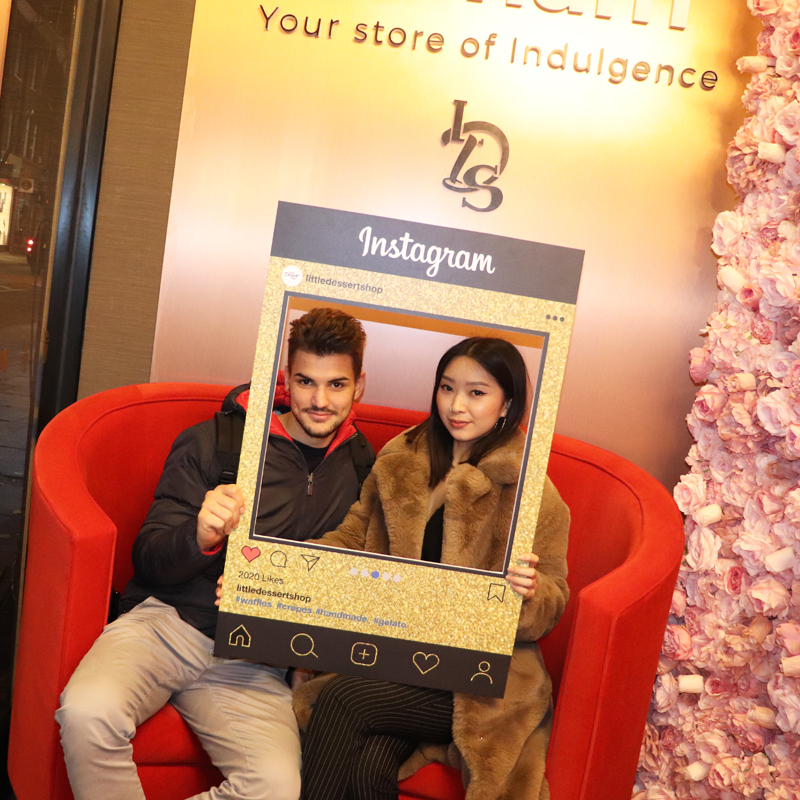 An Innovative Bakery
Always striving for perfection, our artisanal bakers only use the finest ingredients, to lovingly handcraft Italian gelato, American-inspired cheesecakes, brownies & cookie dough. Fuelled with passion, our artisans push boundaries by creating innovative seasonal products that redefine extraordinary taste experiences.

The bakery continuously experiments with new tastes, combining fresh ingredients & new recipes producing trendsetting delicacies. Your human senses will be mesmerised with the tantalising works of art by our master artisans.

Your Journey Awaits...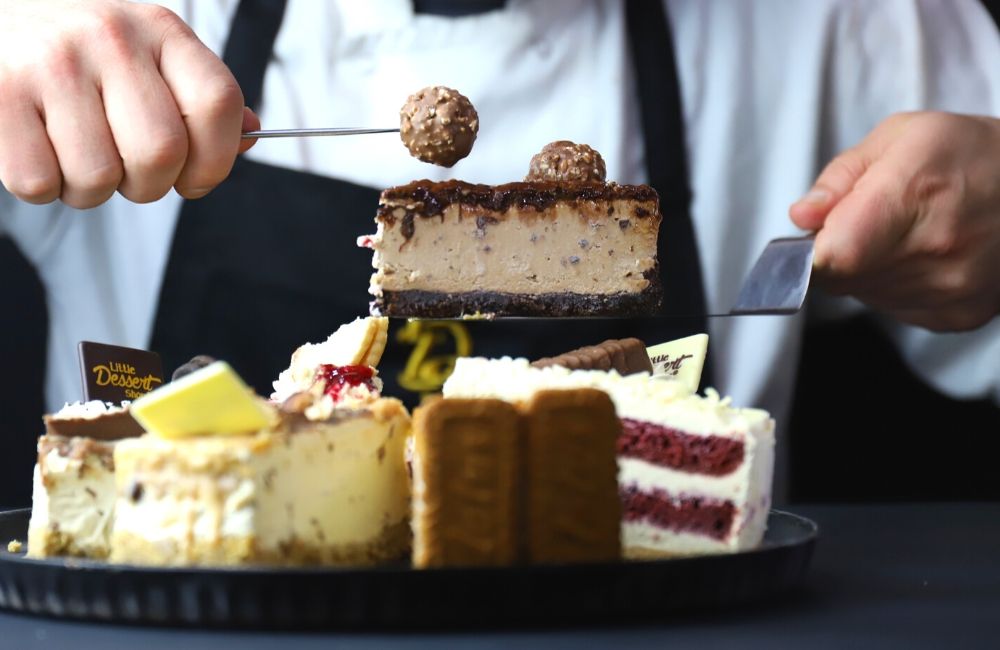 Awards & Brand Recognition
Using our vision, creativity, innovative and entrepreneurial drive, we have propelled the Little Dessert Shop® from strength to strength. Our qualities have been recognised on a local and national level.
In November 2015 the Little Dessert Shop® won 'Dessert Outlet of the Year' at the Food Awards. This was the first year this category had been included. Little Dessert Shop® was up against the likes of the prestigious Hotel Chocolat® and numerous other dessert restaurants that have been operating within the sector for much longer than Little Dessert Shop®. Proving that Little Dessert Shop® is the nation's favourite dessert experience!
In May 2016 the Little Dessert Shop® won 'Young Business of the Year' at the Express & Star's Business Awards. This award was judged by a panel from a large local business, who were impressed by our passion for the brand and its continued success.
In September 2016, Little Dessert Shop® was nominated for 'Entrepreneur of the Year' at the English Asian Business Awards. The recognition from this award was on a national scale and Little Dessert Shop® was so proud to be included in the top ten companies in England.
Fast forward, and Little Dessert Shop® have continued to expand their awards portfolio, including 'Best Newcomer' at Intu & Small Business Awards with the Express & Star in 2017. In 2018, Little Dessert Shop® won 'Business Start-Up of the Year' & were runners-up for 'Dessert Outlet of the Year' at the National Food Awards once again.
The Little Dessert Shop® brand has continually evolved since 2014, becoming the UK's leading dessert dining experience. The expansion of our operations has been pivotal to the growth of the brand, with a new head office, in house central bakery & logistical distribution supply.
Little Dessert Shop® continues to place innovation & creativity at the core of the business model.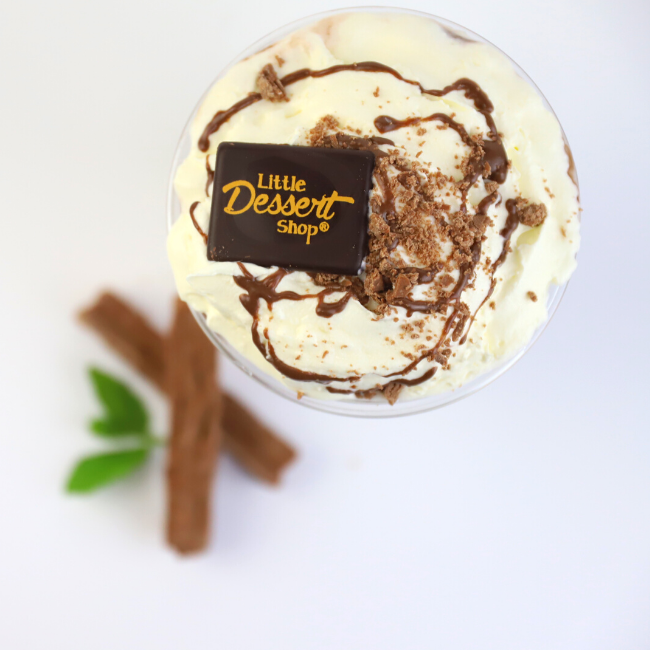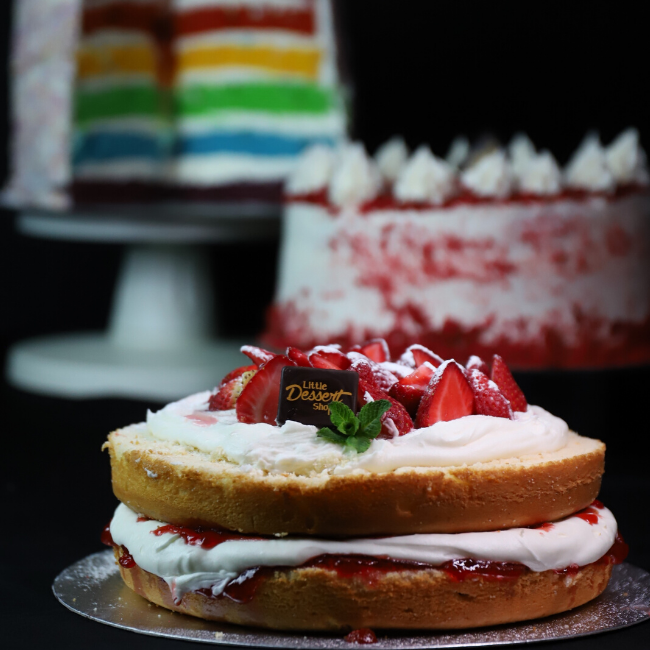 A Talented Team of Individuals
Little Dessert Shop® management have built up extensive experience in business for over 20 years, across a variety of fields. The departments are split into accounting, operations, human resources & marketing. The team of talented professionals are dedicated to providing support for the stores, providing best practice, quality control & training to ensure our network achieve an optimum level of hygiene, customer service & sales.
Our team continues to expand to provide the sweetest experience in our stores.