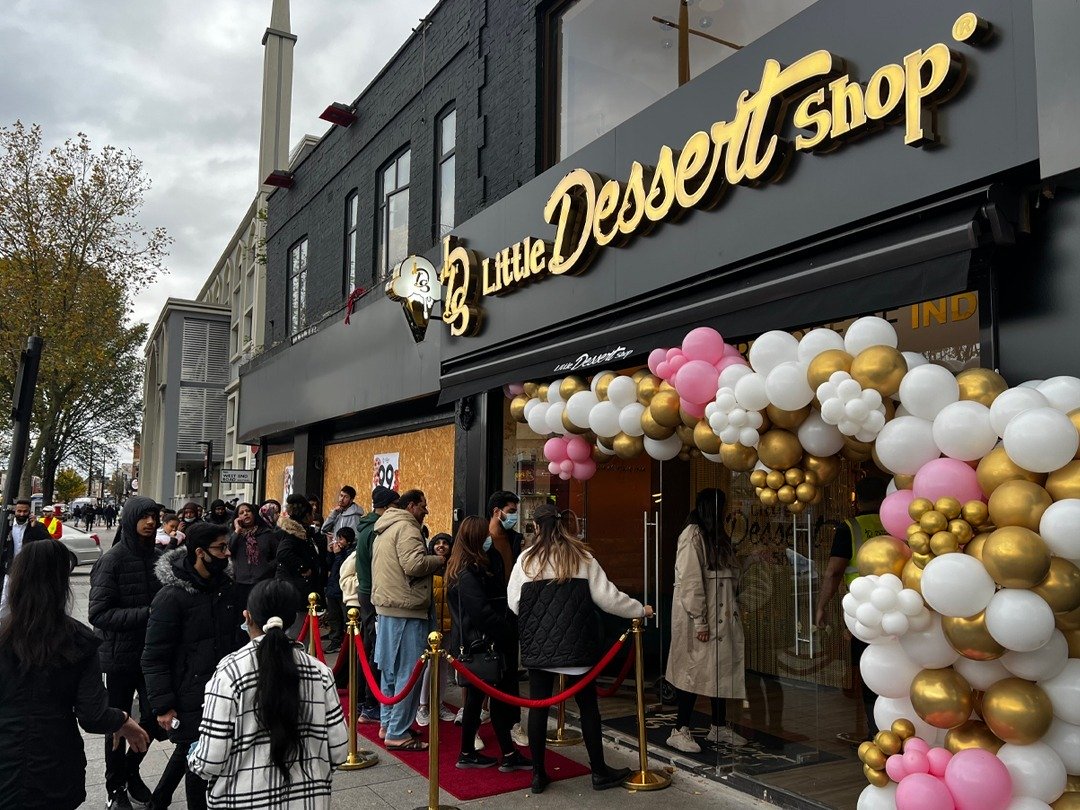 Little Dessert Shop Southall opens with a BANG as mile-long queues form on opening day!
Little Dessert Shop opens the newest store in Southall, London!
---
by Simran Mall
Published: 11:24, 17 Nov 2021| Updated: 14:46, 18 Nov 2021
---
---
Little Dessert Shop Southall, opens with a bang (fireworks and all) as fans flock to the exciting new establishment selling out stock within days of opening!
Little Dessert Shop kicked off the celebration with an exclusive VIP night held a day before the official public opening. The incredible "Arabian Nights" themed event created tons of social media buzz online prompting excited fans to head to the store to take advantage of the awesome 99p waffle offer the following day.
The VIP red carpet event featured a fire breathing show, live violinist & drum players as well as fireworks & a solid gold double chocolate fountain.
"We had the pleasure of attending Little Dessert Shop's new store opening in Southall which was a BLAST! They really went all out and gave us all an amazing evening." - @2brokediners.
Excited followers watched on social media as the VIPS teased the 99p waffle offer the following morning.
The offer was valid for one day only so fans gathered in crowds to make the most of it! 2 PM sharp fans queued for hours to try the delicious waffles at 85% OFF!
Little Dessert Shop promises to take you on a unique journey of pure indulgence and enjoy our legendary desserts from the comfort of your own home or our amazing new dine-in store on 'The Broadway' in Southall.
The incredible new store brings a breath of fresh air into Southall as the most "Instagrammable" Dessert Shop!
"The venue is BEAUTIFUL. I've never seen such a pretty dessert place. I would go again personally. So, if you're in the Southall area - DEFINITELY pass through." - @whats_themotive.
Little Dessert Shop has a distinctive and contemporary feel, designed to showcase the legendary dessert creations. This unique environment provides fans with a truly memorable opportunity to enjoy their favourite sweet treats! Little Dessert Shop Southall seats over 80 people across 3 beautifully presented floors.
As well as the amazing in-store experience, Little Dessert Shop Southall offers multiple delivery options as well as dine-in, making it even easier to enjoy amazing desserts from the comfort of your own home. Order for delivery via our trusted partners JustEat, UberEats and Deliveroo! You can also order via www.littledessertshop.co.uk for exclusive deals and offers!
Get exclusive discount codes by following @littledessertshop on social media!
The new store is located on The Broadway situated close to McDonalds®, Pepes® & Spice Village.
In line with the iconic and unique Little Dessert Shop branding, the store has a distinctive contemporary feel with seating for up to 80 people dine-in! The store has many amenities including disabled access, Wifi and Baby changing facilities. The store is optimised to cater for takeaway, collection and delivery.
Little Dessert Shop Southall opened just in time for the launch of Little Dessert Shops' highly anticipated new menu, proving to be the best and most innovative product yet!
Featuring the coveted cookie dough stuffed American style waffle, dressed to perfection in a variety of different chocolates! In addition to this Little Dessert Shop's new menu brings a drop of nostalgia with its "School Faves" featuring the famous 'Retro Sprinkle Cake" Not to mention the menu is completely redesigned with 66 completely new menu items accompanied by the fan favourites adored by dessert lovers everywhere!
The Southall store will carry the exciting new menu bringing something completely new and unique! Night in with friends? Look no further than Little Dessert Shop's unique social media sensation… The amazing Dunking Box! Reinvented for the new menu to include profiteroles and the new white Kinder BuenoⓇ inspired White hazelnut chocolate!
Or are you in need of a date night showstopper? Our chocolate fondue box oozes class and romance! Paired with our amazing in-store design and experience… Look no further than Little Dessert Shop Southall!
Little Dessert Shop offers the freshest dessert creations handmade with love in their innovative bakery! The artisanal bakers only use the finest ingredients to lovingly handcrafted over 18 flavours of Italian gelato, American inspired cheesecakes, brownies & cookie dough.
Fuelled with passion, our artisans push boundaries by creating amazing and innovative seasonal products! Little Dessert Shop bakery continuously experiments with new tastes, combining fresh ingredients & new recipes producing trendsetting delicacies such as the amazing Christmas collection LIVE NOW!
Little Dessert Shop launched an incredible Elf Hats collection! The collection features four cheeky flavours of giant choux pastries! The limited-edition collection is already a huge hit in Southall!
The new store has created over 45 new jobs within the store over two shifts.
The store opening times are Sun - Thurs 13:00 - 23:00 Fri - Sat 13:00 - 00:00
Find LDSSouthall on Facebook and be sure to follow @littledessertshop on Instagram!
An experience like no other… #OriginalOrNothing!
CREDITS:
@2brokediners
@whats_themotive
---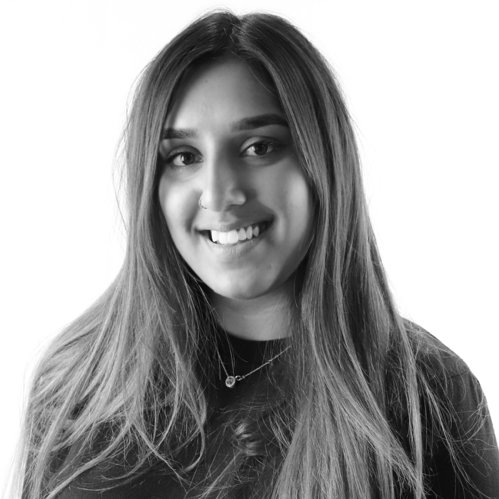 Simran Mall
---