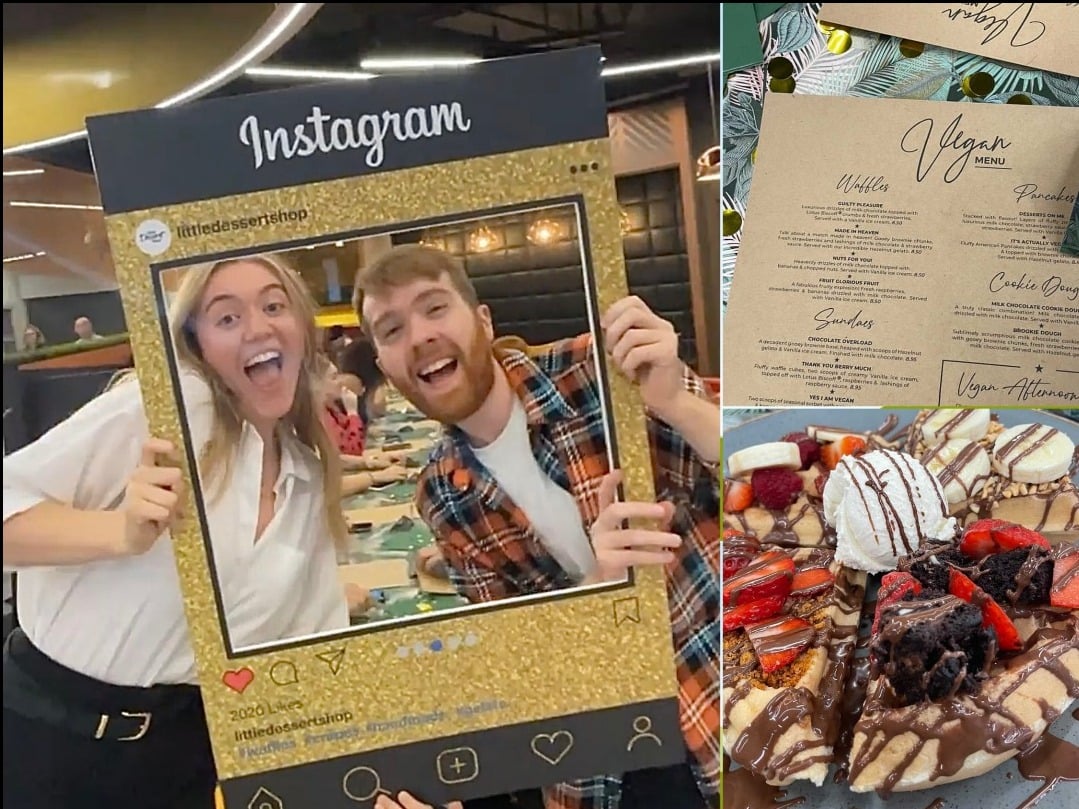 Don't be Green with Envy! Little Dessert Shop hosts a spectacular "Influencer Taster party" before launching new VEGAN MENU!
Little Dessert Shop held an invite-only VIP taster session for some fabulous Vegan influencers! Read all about the event and the launch of our entirely Vegan Menu!
---
by Simran Mall
Published: 13:31, 24 Sep 2021| Updated: 14:16, 27 Sep 2021
---
---
We know you must have seen the stories… Little Dessert Shop hosted a fabulous Vegan Taster Party in Birmingham Wednesday night!
The fabulous Influencers invited were treated to a spectacular selection of delicious dessert creations in the hopes of getting some constructive feedback!
Little Dessert Shop have been working extremely hard on the forthcoming Vegan menu for the past year. The exciting project began during lockdown and is almost ready to launch!
The long-awaited menu features Vegan waffles, Cookie Dough, Pancakes and more! Not to mention, our viral Dunking Box which has become a social media sensation!
The vegan influencers were seated and treated to courses and courses of dessert dishes including gooey American Brownies, Milkshakes and more!
'It was so great to see such a huge fully vegan menu with loads of different options, the staff were amazing and I especially loved the waffles - easily the best vegan waffles I've ever tasted, can't wait to go back and try more' - @Surelynotvegan
Little Dessert Shop pride themselves on handcrafting all of our amazing dessert creations! Our amazing team of bakers perfected the incredible Vegan Cookie Dough, Brownies and even handcrafted dairy-free gelato!
Little Dessert Shop were very eager for constructive feedback on how to improve the menu before launch! The taster session was a complete success gaining the attention of Vegan dessert lovers everywhere!
The lovely Vegan influencers shared their experience with their follows creating even more buzz for the long-awaited menu.
The menu will launch alongside the annual new main menu later this year!
Follow @littledessertshop to keep up to date with all the latest news on our upcoming Vegan Menu, giveaways and offers!
CREDITS:
@vegfoodenthusiast
@Surleynotvegan
https://www.instagram.com/vegfoodenthusiast/
---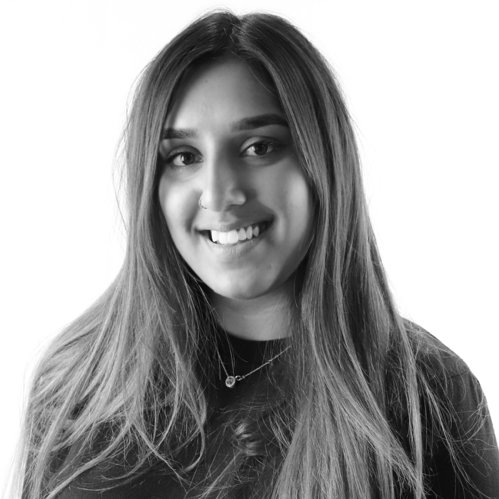 Simran Mall
Simran studied English & Creative writing at Staffordshire University and writes creative content for MSZ brands for Little Dessert Shop.
---