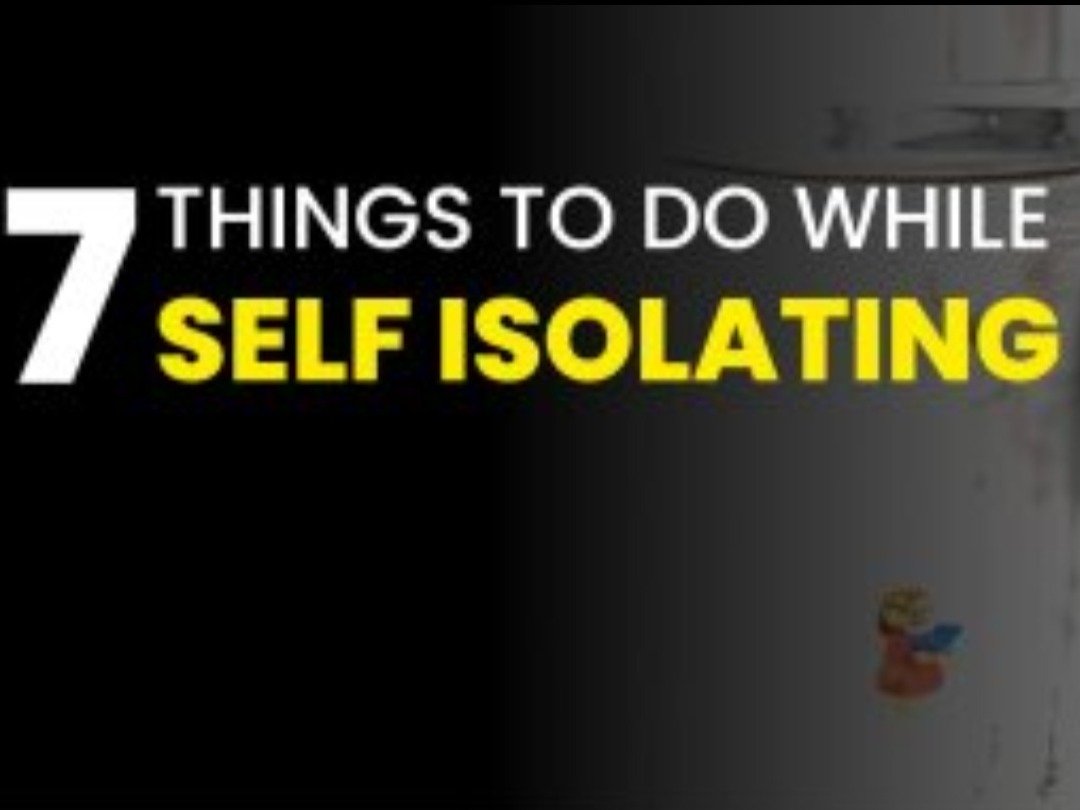 7 Things to do while self isolating!
---
1. Refresh your space
Tired of being stuck in the same room? Easy fix… Change the room!
Rearrange the furniture to create a new and fresh feel surrounding to quarantine in. Create a new and clean atmosphere for you and your family that promotes a happy and positive environment. Also moving furniture is the perfect opportunity to have a deeper clean behind furniture.
2.

Spring Clean

Although this pandemic is not quite the start to spring you wanted, it's important to make the best of this unique situation. Use your free time to be productive and follow government advice!

Take this time to clean the space you're in and make those little home improvements you have been too busy to do.
3.

Netflix and Chill

Now this one goes without saying!! If there was ever a good time to binge-watch that show that you've been dying to see, It's now! A good show with a healthy 6-8 seasons to binge sounds perfect!

Heres out binge-worthy Netflix list!
Friends!

Love is Blind

Pandemic (A little on the nose)

Shutter Island

The English Game

The Witcher

How to Get Away With Murder

Dynasty

The Crown

Sherlock
Alternatively begin a Lord of The Ring Marathon… You'll probably be done next year!
4.

Finish that project you've been putting off

Remember that thing you've been putting off because you've been too busy with work. Well here is your chance! Finish putting that shoe rack together or clean out the spare room for that in-home gym you've always wanted! Utilise this time to get back to things that really matter.
5.

Expand your cooking skills

You may find your favourite food has been wiped off the supermarket shelves! Don't despair, use this time to try new and exciting recipes with the ingredients available to you! You may just find you have a new favourite! Or find you've just invented a new mouthwatering creation that will make history!!

Or you know… Pasta…
6.

Get into an exercise routine

Although gym closures are a disruption to your usual daily routine… At-home workouts are just as fun! Plus you can get the whole family involved! Lift those endorphins and try a 30 min HIT cardio with the family! Even better still! Play your favourite dance album and get moving! A boogie a day keeps the doctor away!
7.

Get stuck in a good book!

Keep the brain train running and don't fall completely into that Netflix black hole. Start that book series you always said you would! Here hoping the Game Of Thrones books have a better ending than the series!
---
---