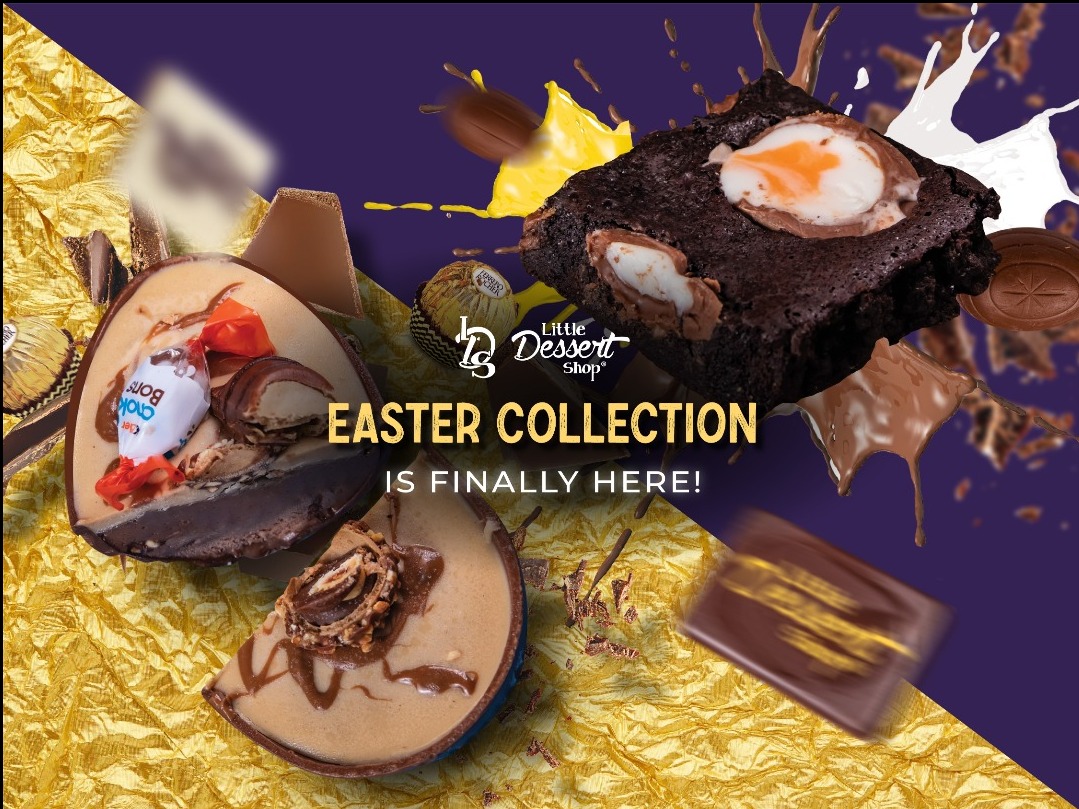 Easter has arrived at Little Dessert Shop!
by Simran Mall
Published: 13:34, 8 Mar 2021| Updated: 0:00, 30 Nov -0001
---
---
The hunt is over! Easter has arrived at Little Dessert Shop and it's absolutely EGGcellent!
That's right! Little Dessert Shop has officially launched the most egg-ceptional Easter menu to date!
The choc-tastic menu includes five new and exciting products! We can always count on Little Dessert Shop to bring the best of the best! Whilst some settle for the Creme Egg Cookie Doughs…The basic chocolate waffles, Little Dessert Shop has once again changed the game with these incredible dessert creations! Let's take a look at this year's lineup!
Firstly we have the returning fan favourite "Creme Egg Shake" and no… That's not just a milkshake in a plastic cup… That's a creme egg infused milkshake in a whole full-sized Easter egg!!
But it wouldn't be Little Dessert Shop if we didn't outdo ourselves! So the milkshake is now served full-sized and full of creme egg milkshake placed in a take-out cup filled with gooey brownie cubes! Perfectly optimised for delivery!
Crack into the hard chocolate egg and slurp up the creamy milkshake egg and drench the gooey brownie cubes to enjoy with a spoon! That's not one, not two but three layers of chocolate! And you can get all this for only £5.50!
Next, we not only have the return of the incredible gooey American Creme Egg Brownie, dessert fan's eagerly awaited the launch of Mini Egg BlondieⓇ! That's right a gooey blonde brownie called a "Blondie" is jam-packed full of white chocolate chips and Cadbury Mini EggsⓇ! Try either one now for only £4.95!
Last but certainly not least is the brand new and impressive Easter Egg Nests! Enjoy the Cookies & Cream Egg Nest! Dig through layers of Cookies & Cream flavoured mousse, gelato and chocolate spread topped with OreoⓇ pieces, KinderⓇ chocolate and a Milky Way Crispy RollsⓇ! All encased in one half of a full-sized Easter egg!
Finally, we have the Hazelnut Egg Nest! Nestled inside one half of a full-sized Easter egg we have layers of hazelnut mousse and rich Rocher gelato! Topped with a thick layer of white hazelnut spread, chopped nuts, Ferrero RocherⓇ, Kinder BuenoⓇ and Schoko-BonsⓇ!
Why give an ordinary egg when you could gift layers of succulent chocolate textures and flavours guaranteed to impress for only £6.95!
Order the collection online now via Little Dessert Shop's incredible new menu whilst stocks last!
---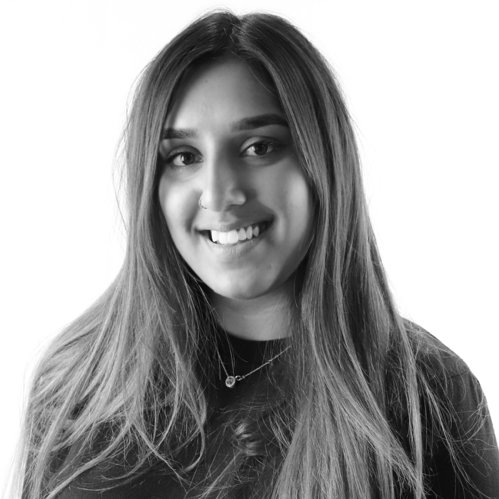 Simran Mall
Simran studied English & Creative writing at Staffordshire University and writes creative content for MSZ brands for Little Dessert Shop.
---