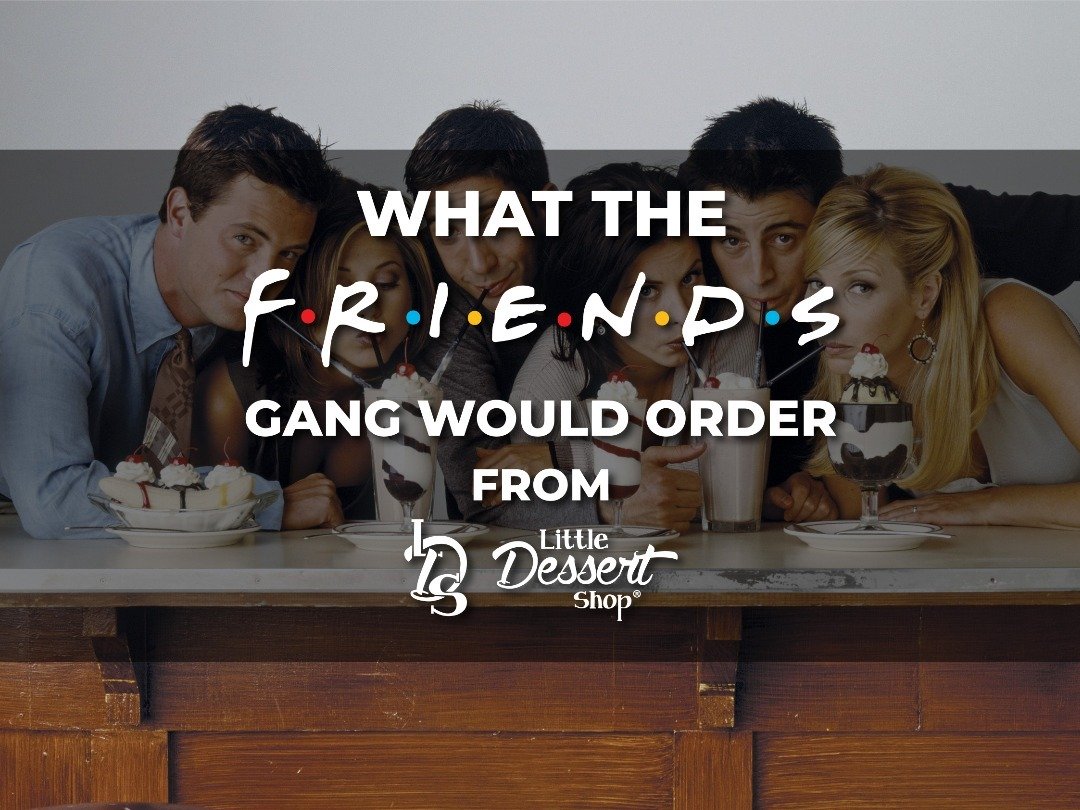 What the F.R.I.E.N.D.S gang would order from Little Dessert Shop!
by Simran
Published: 10:47, 26 Jan 2021| Updated: 11:14, 26 Jan 2021
---
---
We probably know the much-loved Characters from F.R.I.E.N.D.S better than our friends. (Guilty!) But one thing I have never understood… They hardly ever eat!
However, we know in our hearts, that the gang were definitely foodies! I have no doubt that they were frequent orders in!
I mean it is New York!!
So here is our list of what the characters from F.R.I.E.N.D.S would order from Little Dessert Shop!
Monica Gellar.
We all know Monica is a chef, and her love for food is one of the longest-standing relationships in her life!
We believe that our artisanal bakers could give her a real run for her money! So she would definitely try one of our handcrafted cakes! As a true foodie! She may order herself a slice of "Oh Fudge", our iconic chocolate fudge cake!
We all remember that iconic scene of Monica with a chocolate cake… When Rachel suggests she should get a room… Monica happily agrees! "I'd get a room with this cake!"
I wouldn't even put it past her for digging in on a second slice!