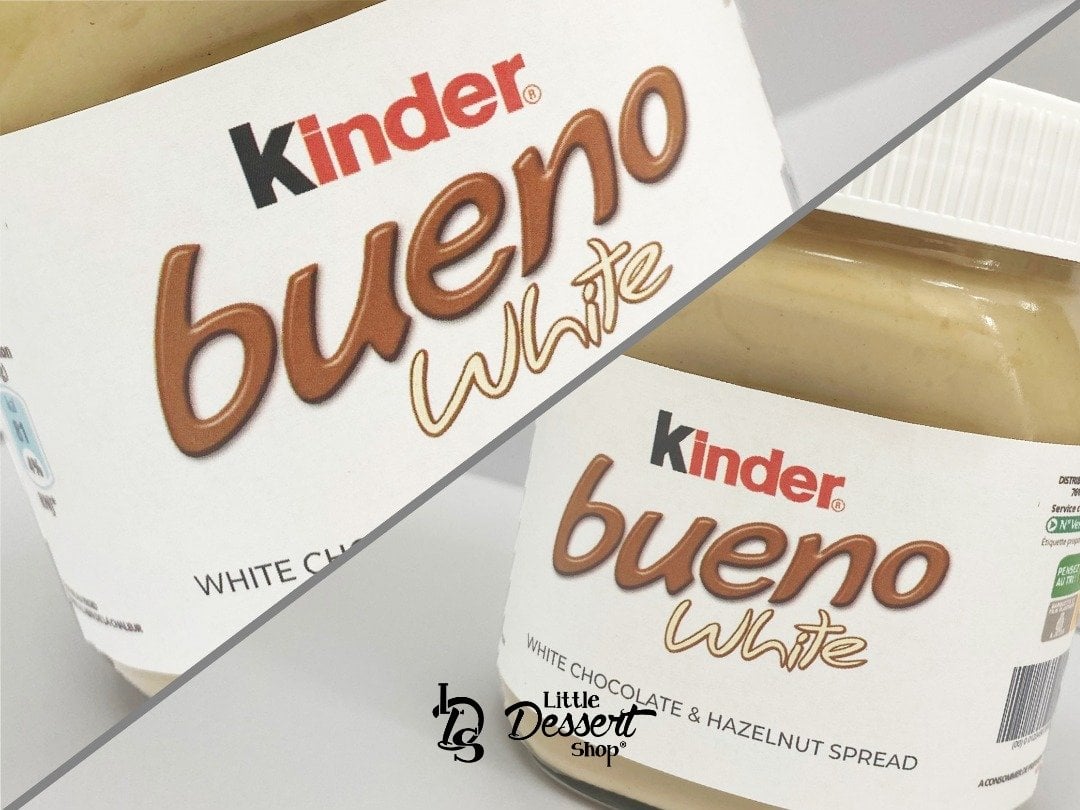 LDS launch White Hazelnut Chocolate that fans claim tastes just like Kinder Bueno®!
by Simran Mall
Published: 9:48, 4 Nov 2020| Updated: 11:58, 23 Feb 2021
---
---
Get the creamy inside of a Bueno dipped, dunked and drenched over your fave Little Dessert Shop creation!
Little Dessert Shop once again delights fans with the viral White Hazelnut Chocolate that fans claim "taste just like Kinder Bueno®"
The geniuses behind Little Dessert Shop® have created the most mouth-watering and Instagrammable treat yet!!
The amazing chocolate went viral on social media last year when Little Dessert Shop teased the amazing new product with a dripping delicious video that caught the eye of thousands!
Fans went mad with excitement with over 100,000 views and counting! LDS were overwhelmed with DM's of fans begging to purchase a pot of the amazing new chocolate!
After a year of agonising anticipation, Little Dessert Shop finally made the sweet treat available on their newest menu yet "Forget Love, Fall into Chocolate."
And here the best news! The White Hazelnut chocolate is a part of the five signature chocolate shots that inspired the amazing new menu! Meaning that you can find the White Hazelnut Chocolate featured on tons of iconic Little Dessert Shop creations!
The White Hazelnut Chocolate is featured alongside Milk, White, Salted Caramel and Hazelnut chocolate. However, the sweet Kinder Bueno® inspired chocolate stands out for its unique yet distinctly recognisable taste.
The creamy and sweet nutty chocolate packs a punch full of flavour, following through with a truly indulgent thick texture. The amazing White Hazelnut Chocolate even smells like its much-loved muse Kinder Bueno®
The innovative creators on the LDS development team continue to churn out new and exciting products! Working with a talented team of confectioners in Italy the recipe has been carefully perfected to hit just the right note of creamy hazelnut perfection.
The result is a mouth-watering heavenly White Hazelnut Chocolate which you can dunk, drip and drizzle over an amazing array of waffles, crepes, pancakes and much more.
Enjoy at home, smothered on toast with strawberries or dip it like @mr.miami_uk with your fave snack. You know that's right! Imagine a White Hazelnut & Nutella® toastie coated with cinnamon sugar and drizzled with even more Bueno® inspired chocolate!
That's not all! As part of Little Dessert Shop's Naughty Bites selection, you can taste all five of their signature chocolate shots - milk, white, hazelnut, salted caramel and the new white hazelnut chocolate – alongside juicy fresh fruit.
If you are feeling extra naughty, you can even enjoy your pick of these chocolates draped over LDS' signature gooey mini brownie cubes!
After the award-winning dessert brand unveiled their latest choccy creation on Instagram, food blogger Cheat Kitchen wrote: "Those are my kind of shots!" And we couldn't agree more!!
Our Christmas wishes have been heard because the White Hazelnut Chocolate has inspired the amazing upcoming Christmas Menu!!
The White Hazelnut Chocolate is set to take a starring role in the most exciting Christmas menu to date! Including a brand-new Naughty or Nice profiterole gelato and seven amazing new dessert creations!
Our taste buds are tingling already!
Although this is not an official Kinder product that you could find online or on shelves, it can be purchased from your local Little Dessert Shop®.
This creamy chocolate features in Little Dessert Shop's famous dunking box, fondue sets, chocolate shots, Happy Potamus waffle, Truly Yours Pancakes, Slumber Party cookie dough and many more fan faves!
---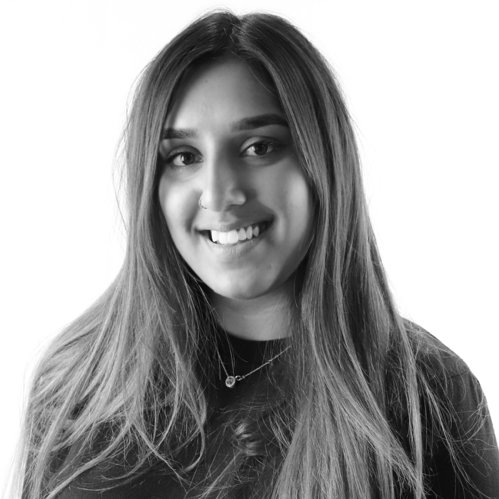 Simran Mall
---