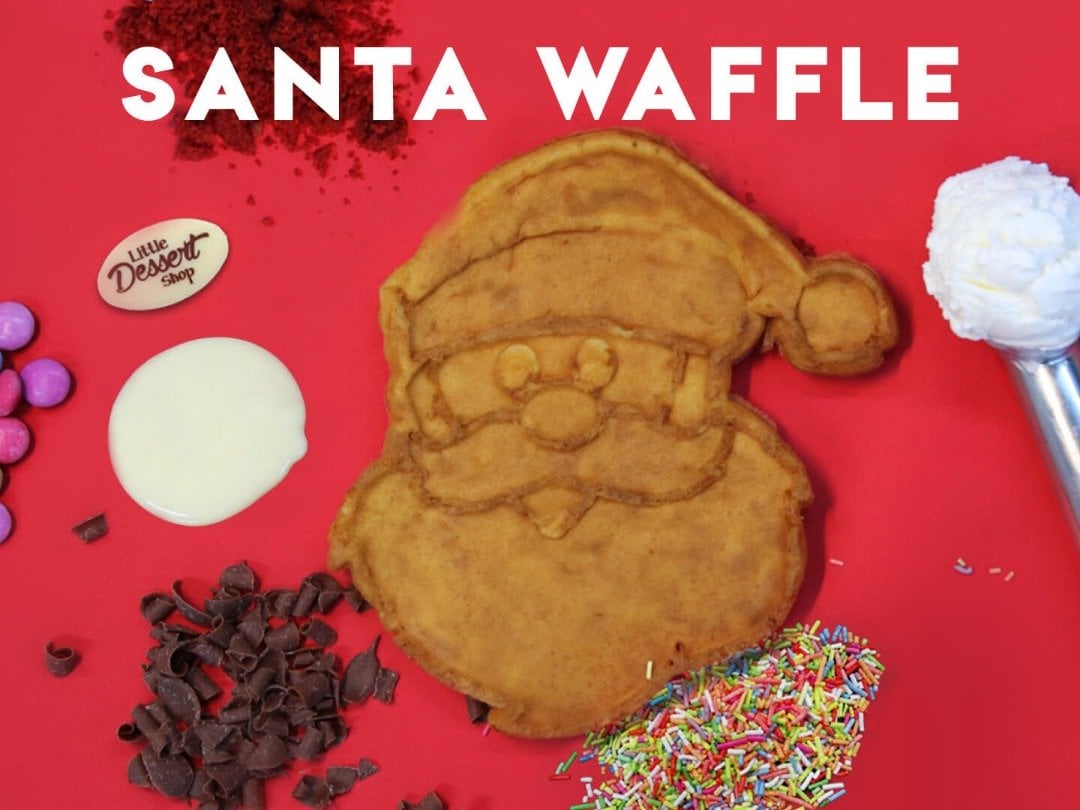 Santa Waffles
---
Dear Santa alls I want is Christmas Dessert
POSTED ON: 28th November 2018
The Christmas menu has finally been delivered – how exciting! Gather round for a festive hot drink, a new cheesecake recipe and if you're feeling creative design your own Santa waffle.
A cheesecake loaded with Celebrations chocolate pieces, topped with Belgian white chocolate & fresh strawberries. Served with a scoop of Vanilla gelato.
Share the Magic with Festive Christmas Drinks
Top Three flavours you need to try this Christmas.
Sweet Carol – Will it be Hot Chocolate or Latte?
A Salted caramel hot chocolate, topped with cream, sprinkled with toffee crunch & salted caramel sauce.
A Salted caramel latte, topped with cream, sprinkled with toffee crunch & salted caramel sauce.
Feeling a little mischievous for a Cheeky Reindeer
White chocolate & strawberries, crowned with cream, dusted with red velvet crumbs, drizzles of strawberry sauce & a fresh strawberry.
Be happy & Merry with a Peanut Butter Nutcracker
Peanut butter hot chocolate, topped with cream, chocolate sauce & Christmas golden balls.
Ho Ho Ho – Design your Own Santa Waffle
Something new, tasty and creative just in time for Christmas. Let your imagination Run – With a handful of 100s & 1000s, smarties, a dollop of Belgian white chocolate, milk chocolaty curls & bright red velvet cake crumbs. Not forgetting fluffy cream & a scoop of heavenly Vanilla gelato.
Terms & conditions apply.
Limited edition creations subject to availability. Management reserve the right to remove products at anytime. Image for visual purposes only & flavours may change.
By Savannah – Creative Team Member
---
---